The purpose fillings - indications % clinical and technical procedures
Namenski ispuni - indikacije, klinička i laboratorijska izrada
Authors
Tihaček-Šojić, Ljiljana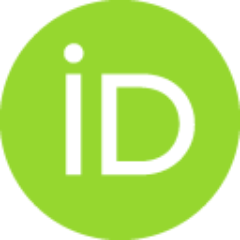 Article (Published version)

Abstract
The purpose fillings represent the restaurations where morphologic precontouring of specific parts of abutment teeth, with adequate materials (composites and glass-iono- mers) according to specific prosthetic indication are done. Specific pans of the purpose fillings are called active prosthetic segments, and their shape and localisation are in agreement with the given indication. Active prosthetic segments on the purpose filling might be: prepared occlusal or lingual rest seat, guiding surface and precountured oral and vestibular surfaces of the teeth. It is necessary to point out that manufacturing the purpose fillings does not present the conventional and conservative way of manufacturing fillings when caries and erosions are restored. Manufacturing the purpose fillings can be done in two ways: before removable partial denture is done and after removable partial denture is done and according to its elements. The purpose fillings are in direct contact with adequate elements of the re
...
movable partial denture while indirectly with their active prosthetic segments contribute to retention and stabilization of the prosthesis. It is necessary to point out that among all neinvasive dental methods, manufacturing the purpose fillings can provide good adaptation of abutment teeth and removable partial denture.
Pod terminom namenskih ispuna podrazumevaju se ispuni koji predstavljaju mor fološko preoblikovanje određenih delova retencionih zuba, podesnim materijalima (kom- pozitima ili glas jonomerima), suglasno postavljenoj stomatoprotetskoj indikaciji. Na svakom namenskom ispunu su prisutni specifični delovi, koje možemo nazvati aktivnim protetskim segmentima, a čiji su oblik i lokacija u suglasnosti sa postavljenom indikacijom. Aktivan protetski segment namenskog ispuna može biti: pripremljeno ležište za okluzalni i lingvalni naslon, formirana vodeća ravan i preoblikovane oralne i/ili vestibularna povr- šina krune, koje sa odgovarajućim elementima parcijalne s keletirane proteze čine funkcio- nalnu celinu. Potrebno je naglasiti da izrada namenskih ispuna ne predstavlja obaveznu, kon vencionalnu, konzervativnu pripremu zuba, kao što je zbrinjavanje svih oblika karijesa i klinastih erozija. Namenski ispuni se na retencione zube mogu postaviti na dva načina: pre izrade parcijalne skeletirane pr
...
oteze ili pomoću već izrađene parcijalne skeletirane proteze. Namenski ispuni neposredno stupaju u interakciju sa odgovarajućim dentalnim delovima parcijalne skeletirane proteze, dok posredno svojim aktivnim protetskim seg mentima doprinose boljoj retenciji i stabilizaciji same proteze. Neophodno je istaći da se od svih neinvazivnih stomatoloških metoda, izradom namenskih ispuna, može postići uzajamna adaptacija retencionih zuba i skeletirane proteze, sa ostvarivanjem maksimalnog profilaktičkog dejsiva proteze.
Keywords:
Purpose filling / Active prosthetic segment / Neinvasive dental methods / namenski ispun / aktivni protetski segment / neinvazivne stomatološkemetode
Source:
Stomatološka protetika, 2002, 2, 3, 99-113
Publisher:
Udruženje stomatologa Srbije i Crne Gore - Sekcija za stomatološku protetiku, Beograd