Investigations of polymerization depth of composite restorative materials after application of two sources with blue light-emitting diodes
Ispitivanja dubine polimerizacije restaurativnih kompozitnih materijala posle primene dva izvora sa plavim svetlosno-emitujućim diodama, LED
Authors
Blažić, Larisa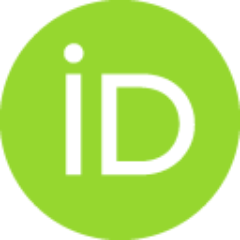 Živković, Slavoljub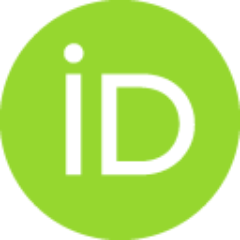 Article (Published version)

Abstract
Photo-curable restorative dental materials are widely used in contemporary dentistry. LED (light-emitting diode) curing sources are among the newest light-activated polymerization procedures. The objective of present work was to estimate five light-curable composite materials: Diamond Lite (DRM Lab Inc), Filtek Z250 (3M), Admira (VOCO), Point 4 (KERR) and Tetric Ceram (Vivadent). As a light source two different LED units were used: Elipar Free Light (3M ESPE) and laboratory LED. The aim was to test if units can produce equal dental composite depth of cure and to establish if there are significant differences in quality of polymerization process regarding these two sources. Depth of cure was determined using a penetrometer. The analysis of variance (ANOVA) was used to analyze the obtained results. It was established that the greatest depth of cure after curing process with both LEDs was found for Filtek Z250, then for Tetric Ceram and Diamond Lite Ormocer Admira presented the lowest dep
...
th of cure. The LEDs cured all five composites to greater depth than 2 mm. Elipar Free Light LED light source cured all materials to a significantly greater (p lt 0,01) depth than the laboratory LED unit. The results obtained for the laboratory LED light source pointed to its good potentials in successful curing procedures.
Svetlosno-polimerizujući restaurativni materijali imaju široku primenu u savremenoj stomatologiji. Najaktuelniji svetlosni izvori za polimerizaciju su oni bazirani na tehnologiji plavih svetlosno-emitujućih dioda. Cilj rada bio je da se proveri dubina polimerizacije pet savremenih svetlosno-aktivirajućih kompozitnih materijala Diamond Lite (DRM Lab, Inc) Filtek Z 250 (3M), Admira (VOCO), Point 4 (KERR) i Tetric Ceram (Vivadent) nakon primene dva različita izvora sa plavim svetlosno-emitujućim diodama, i utvrdi da li postoje značajne razlike u kvalitetu polimerizacionog procesa između tih izvora. Za polimerizaciju kompozitnih materijala angažovana su dva LED svetlosna izvora: eksperimentalni i Elipar Free Light (3M ESPE). Kvalitet polimerizacije je testiran merenjem dubine polimerizacije penetrometrom Rezultati su statistički obrađeni analizom varijanse (ANOVA). Rezultati su ukazali da je najveća dubina polimerizacije posle primene oba LED izvora ostvarena kod materijala Filtek Z 250, p
...
otom kod Point 4, Tetric Ceram i Diamond Lite, dok je kod Admira uočena najmanja debljina polimerizovanog sloja. Dubina polimerizacije za sve testirane materijale iznosila je preko 2 mm. LED svetlosni izvor Elipar Free Light ostvario je značajno veće vrednosti dubine polimerizacije (p lt 0,01) u odnosu na eksperimentalni LED izvor Dobijene vrednosti dubine polimerizacije nakon primene eksperimentalnog LED izvora ukazuju na njegov zadovoljavajući potencijal za ostvarivanje klinički uspešnog procesa polimerizacije.
Keywords:
dental materials / polymers + therapeutic use / materials testing / composite resins / light / dentalni materijali / polimeri + terapijska primena / ispitivani materijali / kompozitni materijali / svetlost
Source:
Stomatološki informator, 2003, 9, 12, 23-29
Publisher:
Društvo lekara Vojvodine Srpskog lekarskog društva, Novi Sad