Proximal dystrophin gene deletions and protein alterations in Becker muscular dystrophy
Authors
Novaković, I.
Bojić, D
Todorović, S
Apostolski, Slobodan
Luković, L
Stefanović, D
Milašin, Jelena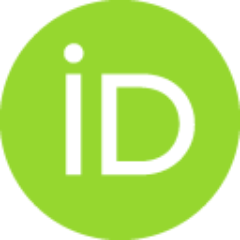 Article (Published version)

Abstract
Alterations in production of cytoskeletal protein dystrophin caused by in-frame gene, mutations lead to the Becker muscular dystrophy. In this study we analyzed genotype-phenotype correlation in a group of Becker musculaudystrophy patients with deletions affecting the proximal part of dystrophin gene, encompassing exons 3-13. Four patients with deletions affecting N terminal dystrophin domain had early onset and faster progression of the disease, while three patients with deletions in the proximal part, of dystrophin's rod domain had a more benign disease course. Our study suggests that proximal gene deletions in Becker muscular dystrophy have various phenotypic effects depending on the affected domain of protein dystrophin.
Keywords:
dystrophin / gene / proximal deletions / BMD
Source:
Biophysics from Molecules to Brain: in Memory of Radoslav K. Andjus, 2005, 1048, 406-410
Publisher:
New York Acad Sciences, New York