Interdependence of decrease in density of mandibular osseous layers and systemic skeletal negative remodeling in view of osteoporosis
Uslovljenost smanjivanja gustina kostnih slojeva donjih vilica sistemnim promenama skeletal usled osteoporoze
Authors
Poštić, Srđan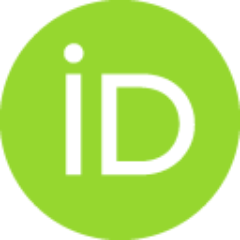 Article (Published version)

Abstract
Mean values of each T value L2-4 of examined experimental group patients respectively were calculated: average T=-2.89g/cm3 for women and average T=-2.59 g/cm3 for male patients. On the basis of analyses of determined surfaces and bone appearances of orthopantomographic radiographs, reduced heights of mandibular alveolar ridges-distally of mental phoramens were evidenced: averaged hr=23.59 mm and hl=23.22 mm for women as well as hr=25.16 mm and hl=25.11mm for men patients of experimental group. Numerical values of densities of mandibular surfaces in areas of "chewing centers" were lower for experimental group patients: averaged densities on the right Dr=-1.62U/mm2 and on the left Dl=-1.61 U/mm2 for women patients, as well as Dr=-1.47 U/mm2 and Dl=-1.44 U/mm2 for male patients. Conclusions: T results indicated systemic osteoporosis in bones of experimental group patients. For all the experimental group patients negative remodeling of mandibular layers is in the consequence of osteoporos
...
is. Aim of this study was to assess whether decrease in density of vertebral-lumbar osseous layers induce decrease in density of mandibular osseous layers. Methods. 18 patients (12 women and 6 men) having weakened lumbar vertebrae by reason of reduced density were the experimental group. 7 women and 6 men having normal lumbar densities were the controls. To determine density of lumbar bones of interest, densitometry was applied (DPX-L scanner, Lunar). Mandibular osseous layers were assessed (ORTHOPANTOMOGRAPH 10, Siemens, Germany) using standardized orthopantomographic radiographs. Numerical values of densities of mandibular osseous layers and surfaces were measured using densitometer apparatus (DTII05, England).
Cilj: Ispitati da li u osoba smanjenih gustina kostnih slojeva u lumbalnim pršljenovima postoje i smanjene gustine kostnih slojeva donjih vilica. Metode i materjali: U radu je ispitano 13 (7 pacijentkinja i 6 pacijenata) čiji su lumbalni pršljenovi oslabljeni usled smanjenih gustina-eksperimentna grupa, i 18 osoba (12 žena i 6 muškaraca)-pršljenovi normalnih gustina-kontrolna grupa. Gustine lumbalnih pršljenova utvrđene su denzimetrijom. Gustine kostnih slojeva mandibula su ustanovljene pomoću denzimetra na osnovu analiza determinisanih površina ortopantomografskih rendgenskih snimaka. Rezultati: Referentni T statusi(T vrednosti) L2-4 pacijentkinja i pacijenata iz eksperimentne grupe su: prosečno T= -2,89 g/cm3 pacijentkinja i prosečno T= -2,59g/cm3 u odnosu na pacijente. U ispitanih osoba kontrolne grupe izračunato je prosečno T=-0.85g/cm3 žena i T=-0.71g/cm3 muškaraca. Na osnovu analiza ortopantomografskih rendgenskih snimaka utvrđena su smanjenja visina grebenova donjih vilica dista
...
lno od mentalnih foramena prosečno desno hd=23.59mm i prosečno levo hl=23.22mm pacijentkinja, a takode i prosečno hd=25.16mm i hl=25.11mm pacijenata. Gustine mandibula pacijentkinja i mandibula pacijenata bile su smanjene-prosečno Gd=-1.62U/mm2 i Gl=-1.61 U/mm2 pacijentkinja i Gd=-1.47 U/mm2 i Gl-1.44 U/mm2 pacijenata eksperi-mentne grupe. Zaključci. Izračunati rezultati-T statusi ukazali su na sistemne osteoporoze kostiju pacijentkinja i pacijenata eksperimentne grupe. Razgradnje kostnih slojeva mandibula ispitanih iz eksperimentne grupe dešavaju se usled osteoporoze.
Keywords:
osteoporosis / body weight / mandible / mass / osteoporoza / telesna težina / donja vilica / masa
Source:
Glasnik Antropološkog društva Jugoslavije, 2006, 41, 163-176
Publisher:
Antropološko društvo Jugoslavije, Beograd