Measurement of height of bone ridge between molars and corpus of mandible on panoramic radiographs of natural dentition subjects
Merenja visine grebena i corpus-a mandibula između molara mandibula na ortopantomogramima osoba sa očuvanom denticijom
Authors
Poštić, Srđan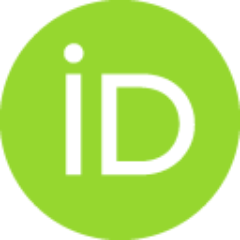 Article (Published version)

Abstract
Aim. The aim of this investigation was to assess differences of height of mandibular bone ridges, which were measured on determined referent lines toward mandibular base, and on the separate line positioned onto low edges of selected panoramic radiographs. Material and methods. 7 panoramic radiographs of dentate men and 9 panoramic radiographs of natural dentition women, aged from 25 to 56 years were selected. Panoramic dental-films were from the same serial (Kodak T-MATG, USA) using roentgen apparatus (Orthopantomograph 10, Siemens, Germany). There were two procedures of measurements: determination of mandibular corpus and bone ridge height on the line determined between the 1st and the 2nd lower molars toward referent line drawn along a contour of mandibular base, and determination of mandibular corpus and bone ridge height on the basis of measurements of segment of the line determined from lower edge of panoramic radiograph to ridge between the 1st and the 2nd lower molars. Results
...
. Pearson's correlation coefficient (r=0.207) was not significant for all measured heights of mandibular corpus and bone ridges. Conclusion. The results of this investigation did not confirm statistically significant differences of numerical values of bone ridge heights, regardless the fact that there were differences of inclination of lines, used in measurement of heights. .
Uvod. Visina grebena može biti značajan antropometrijski parametar pri utvrđivanju oblika, veličina i osobenosti donjih vilica. Cilj. Cilj istraživanja je ispitati da li postoje razlike u izmerenim vrednostima visina grebena prema referentnoj liniji uz bazu mandibule, i posebno prema donjoj ivici ortopantomogram snimaka ispitanih sa prirodnom denticijom. Materijal i metode. U istraživanju je izdvojeno 7 ortopantomograma (OP) muškaraca sa očuvanom prirodnom denticijom i 9 OP žena sa očuvanom prirodnom denticijom, starosti od 24 do 56 godina. Filmovi iz iste serije (Kodak T-MATG, USA) su korišćeni za vreme radiografisanja (Orthopantomograph 10serial no.01492, Siemens, Germany). U merenjima su primenjena dva postupka: merenje visine grebena i corpusa između donjeg prvog i donjeg drugog molara po liniji orijentisanoj upravno na liniju uz bazu mandibule sa desne i sa leve strane OP, i merenje visine grebena i corpusa po segmentu označene linije između donjeg prvog i drugog molara upravno
...
na donju ivicu OP-a. Rezultati. Na osnovu izmerenih visina grebenova, u milimetrima, obavljeno je statističko upoređivanje. Izračunata vrednost Pearson koeficijenta korelacije (r=0,207) nije pokazala statistički značajne razlike visina grebenova izmerenih prvim načinom-postupkom, i visina grebenova izmerenih drugim postupkom. Zaključak. Ispitivanjem nije potvrđena pretpostavka da postoje statistički značajne razlike numeričkih vrednosti visina grebenova i korpusa izmerenih određenim postupcima merenja, bez obzira na iskošenja linija po kojima su izmerene visine prvim, manje uobičajenim postupkom u poređenju sa drugim, u literaturi češće opisanim i primenjenim postupkom. .
Keywords:
mandible / bone crest / bone / mandibula / visina grebena / kost
Source:
Glasnik Antropološkog društva Srbije, 2008, 43, 148-152
Publisher:
Antropološko društvo Srbije, Niš i Univerzitet u Nišu - Prirodno-matematički fakultet, Niš