Reparation of bone layers of osteoporotic jaw-bone: Osteoblast stimulation by magnetic energy production
Reparovanje koštanih slojeva u osteoporoznoj kosti oro-facijalnog sistema i stimulacija osteoblasta magnetnim fluksom biomagneta - teorijska razmatranja
Authors
Poštić, Srđan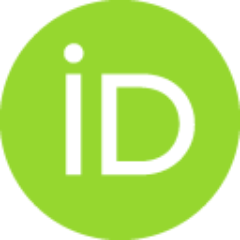 Article (Published version)

Abstract
Aim of the study was to assess up-to dated approach to magnetic flux and energy product, and application of magnets to osteoporotic jaw-bone repairing process. Material and methods. Data on small bio-magnets and magnet influence to reparation of bone layers in osteoporotic jaw-bone were analyzed. Structural and attractive force of bio-magnets with 2.8 mm radius (mini magnets with radius range of 2.8 to 4.0 mm) and magnets of 5.4 mm radius, if positioned to denturing base, were considered. Magnetism and magnetic energy forces were counted in miliTesla (or Gauss) units, as well as KJ/3 respectively. Structures of magnets were different, and there were NdFeB, PtFe and Sm integrated metal structures. Results. Resistance to corrosion was attributed to PtFe magnets, and capsulated Sm magnets. Available attractive energy of 159 KJ/3 for PtFe magnets and 80 militesla (800 gauss) for samarium magnets were established. Favorable attractive force of magnetic influx was considered to be 10 mm, sti
...
mulating osteoblastic activities and positive bone remodeling. Conclusion. PtFe and samarium (ACMA) magnets should be recommended for usage in reparation of osteoporotic jaw-bones.
Cilj rada je razmotriti savremene pristupe u delovanju magnetnog fluksa na remodelovanje i reparaciju koštanih slojeva u osteoporoznoj viličnoj kosti na lokalnim nivoima. Materijal u radu su bili biomagneti promera -2,8 mm, u grupi magneta prečnika od 2,8 do 4 mm (mini magneti), kao i magneti radijusa -5,4 mm (srednji magneti) koje je moguće ugraditi u baze zubnih proteza. Posebno je ispitivan parametar gustina magnetnog fluksa na površinama magneta izražen u militesla, odnosno KJ/3 i gaus jedinicama. U vezi sa gradivnim sastojcima u magnetima, izdvojene su grupe magneta sa dodatkom berilijuma-NdFeB, magneti na bazi platine i gvožđa PtFe, i magneti sa dodatkom samarijuma-SmCo (AKMAplus magneti). Magneti na bazi platine i gvožđa PtFe su bili potpuno otporni na koroziju. Najveća ostvarena energija prodora magnetog fluksa u vitalna tkiva je 159 KJ/3 kod magneta od legiranog gvožđa i platine. Gustina magnetnog fluksa do 80 militesla, odnosno 600-800 gausa i dubina prodora do 10 mm, je izuz
...
etno povoljna u smislu delovanja osteoblasta, inicijacije osteoblastne aktivnosti i mogućnosti reparacije sloja osteoporozom oštećenog koštanog tkiva vilice. Bio-magnete na bazi Pt-Fe i magnete sa dodatkom Sm treba koristiti u cilju reparacije koštanih slojeva vilica oštećenih osteoporozom.
Keywords:
osteoporosis / magnet / osteoporoza / biomagneti
Source:
Glasnik Antropološkog društva Srbije, 2009, 44, 45-49
Publisher:
Antropološko društvo Srbije, Niš i Univerzitet u Nišu - Prirodno-matematički fakultet, Niš