Interdependence of osteoporosis and orofacial system's dysfunctions
Uzročno posledične veze osteoporoze i disfunkcija u orofacijalnom sistemu
Authors
Poštić, Srđan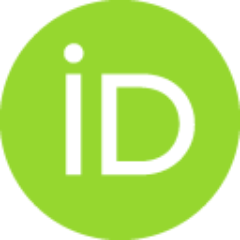 Article (Published version)

Abstract
Osteoporosis could cause the significant changes of bone structure. Severe changes should be expected in temporo-mandibular joint (TMJ) due to osteoporotic negative remodeling. The aim of this study was to determine changes and shape and form of temporo-mandibutar joint surtace of partially edentulous and completely edentulous osteoporotic patients. On the basis of decreased bone density and pan­oramic radiographs of patients, 73 (23 men, aged 61-75 yrs., and 50 women, aged 59-76 yrs.) were selected for this experiment. Panoramic radiographs were provided for each of the patient of the experimental group (Orthopantomograph 10-serial number 01492, Siemens, Germany). In relation to contour of bony surfaces of TMJ, as well as lines assigned, deviations of intercondylar axis and mandibula-basal lines to reference hortzontal and saggital planes, and change of surfaces of temporo-mandibutar joint were assessed. Low values of bone density, reductions of dimension of condylar surface of an one
...
or the both of temporo-mandibul ar joint condyles as well as temporo-mandibular joint surfaces, deviation of position of intercondylar axis and negative remodeling were established. Orofacial dysfunction's can be provoked in osteoporotic subjects as a consequence of reduction of bone layer's density in jaw-bone and negative remodeling.
Cilj rada je bio da se ustanove promene oblika kostnih površina temporo-mandibularnih zglobova-TMZ-a krezubih i bezubih pacijenata obolelih usled osteoporoze. Na osnovu smanjene kostne gustine i ortopantomograma (OP) je ispitano ukupno 79 bezubih ili maksimalno krezubih subjekata (23 pacijenta, starosti od 61 do 75 godina, i 56 pacijentkinja, starosti 59do 76 godina). Kod svih ispitanih su načinjeni standardizovani OP (Orthopantomogrpah 10-serijski broj 01492, Siemens, Germany). Na osnovu kontura kostnih površina TMZ i linija označenih na OP, su procenjena odstupanja interkondilne ose i linija baze mandibule prema referentnoj sagitalnoj i horizontalnoj ravni, i izmenjeni oblici površina kosti u TMZ usled negativnih remodelovanja. Rezultati ispitivanja oro-facijalnog sistema pokazuju smanjenja kostne gustina mandibula, smanjenja dimenzija glave jednog ili oba kondila TMZ, devijacije interkondilne ose i negativno remodelovanje površine artikularne eminencije u svih ispitanih. Usled smanj
...
enja gustine kostnih slojeva u vilicama i negativnog remodelovanja u obolelih usled osteoporoze nastaju disfunkcije oro-facijalnog sistema.
Keywords:
bone / mineral / osteoporosis / temporo-mandibular joint / kost / mandibula / osteoporoza / temporo-mandibularni zglob
Source:
Glasnik Antropološkog društva Srbije, 2010, 45, 505-510
Publisher:
Antropološko društvo Srbije, Niš i Univerzitet u Nišu - Prirodno-matematički fakultet, Niš