Randomized clinical study of the peri-implant healing to hydrophilic and hydrophobic implant surfaces in patients receiving anticoagulants
Authors
Marković, Aleksa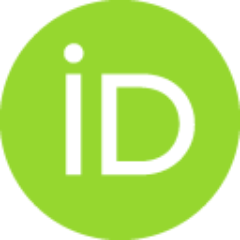 Đinić, Ana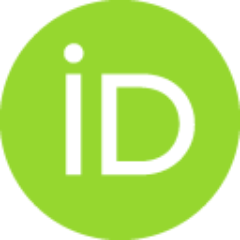 Calvo Guirado, Jose Luis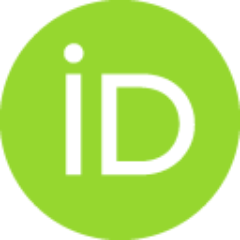 Tahmaseb, Ali
Šćepanović, Miodrag
Janjić, Bojan
Article (Published version)

Abstract
ObjectivesTo compare the peri-implant bone healing between TiZr implants with hydrophilic SLActive and hydrophobic SLA implant surface in patients receiving anticoagulants, to assess the implant survival and success rate, as well as to evaluate whether small-diameter TiZr implants could be used in patients on OAT in order to avoid augmentation procedures. Material and methodsA total of 80 small-diameter tissue-level TiZr implants with SLActive and SLA surfaces were placed in 20 anticoagulated patients, following the split-mouth study design. Implant stability was measured up to the third postoperative month by resonance frequency measurements (RFA). One-year implant survival and success rate were evaluated. ResultsAfter one year, 100% implant survival and success rate were observed. A significant decrease in ISQ comparing to baseline values was noted in the SLActive group from the first postoperative week, and in the SLA group, from the 3rdweek after the surgery. In both groups, a stat
...
istically significant decline in ISQ was observed between second and third postoperative week. No significant differences in ISQ values between SLActive and SLA implants were noted, at any time point. ConclusionsTitanium-zirconium small-diameter implants with SLActive and SLA surface predictably achieve and maintain adequate bone tissue integration in patients receiving anticoagulants. OAT appears to influence the bone healing events resulting in lower ISQ in the end of 3-month period in comparison with baseline values, although without compromising implant stability.
Keywords:
dental implant / implant stability / implant surface / oral anticoagulation therapy / titanium-zirconium
Source:
Clinical Oral Implants Research, 2017, 28, 10, 1241-1247
Related items
Showing items related by title, author, creator and subject.
Calvo Guirado, Jose Luis; Ruiz, Rafael Arcesio Delgado; Piedad Ramirez-Fernandez, Maria; Abboud, Marcus; Janjić, Bojan; Sanchez de Val, Jose Eduardo Mate

(Wiley, Hoboken,

2016

)

Ćalasan, Dejan

(Univerzitet u Beogradu, Stomatološki fakultet,

2014

)

Oleg, Dobrinin; Alexander, Lazarov; Konstantinović, Vitomir S.; Sipić, Olga; Damir, Siljanovski; Miličić, Biljana

(Journal Evolution Medical & Dental Sciences, Karnataka,

2019

)