Chronic low grade inflammation in aging process as a link on a chain of obesity - related vascular disorders
Hronična niskostepena inflamacija u procesu starenja kao karika u lancu vaskularnih poremećaja koji su povezani sa gojaznošću
Authors
Vučević, Danijela
Radak, Đorđe
Đorđević, Drago
Miletić, Maja
Jakovljević, Aleksandar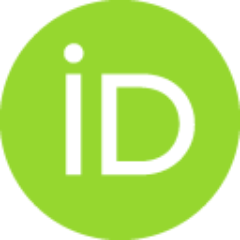 Jorgačević, Bojan
Vesković, Milena
Article (Published version)

Abstract
The pathogenesis of obesity-related vascular disorders has not been fully elucidated. The fundamental role of inflammation in aging process is now widely recognized, particularly for atherosclerotic disease which begins before birth. The number of obese individuals worldwide has reached two billion, leading to an explosion of obesity-related vascular disorders associated with increased morbidity and mortality. Obesity, as a chronic low grade inflammatory process, is important risk factor for metabolic and cardiovascular disease. Despite a well-known genetic component, this risk appears to originate from several abnormalities in adipose tissue function associated with a chronic inflammatory state. In particular, obesity as the most common nutritional disorder in industrialized countries, is closely related to impaired endothelial function, a well-known marker of preatherosclerotic disease. These conditions disrupt vascular homeostasis by causing an imbalance between the nitric oxide pat
...
hway and the endothelin-1 system, with impaired insulin- stimulated endothelium-dependent vasodilation. Having in mind the growing population of overweight and obese people worldwide, along with an increasingly aging population, understanding the pathophysiology of obesity on cardiovascular system is essential. The mechanisms linking obesity-related vascular disorders and low grade inflammation in aging process are the focus of this paper.
Patogeneza vaskularnih poremećaja koji su povezani sa gojaznošću nije u potpunosti razjašnjena. Danas je poznata fundamentalna uloga inflamacije u procesu starenja, naročito kod aterosklerozne bolesti, koja počinje pre rođenja. Broj gojaznih osoba širom sveta je dostigao cifru dva biliona i doveo do "eksplozije" vaskularnih poremećaja koji su povezani sa gojaznošću i povećanim morbiditetom i mortalitetom. Gojaznost, kao hronični niskostepeni inflamacijski proces, je važan faktor rizika za nastanak metaboličkih i kardiovaskularnih bolesti. Pored dobro proučene genetske komponente, izgleda da je za ovaj rizik zaslužno i nekoliko poremećaja funkcije masnog tkiva koji se dovode u vezu sa stanjem hronične inflamacije. U tom smislu prednjači gojaznost, pošto je kao najčešći poremećaj ishrane u razvijenim zemljama blisko povezana sa endotelnom disfunkcijom, koja predstavlja uveliko poznat marker preaterosklerozne bolesti. Takvi uslovi narušavaju vaskularnu homeostazu, dovodeći do dizbalansa i
...
zmeđu metaboličkog puta azot monoksida i sistema endotelina-1, što je praćeno otežanim odvijanjem insulinom podstaknute vazodilatacije. Imajući u vidu globalni zajednički porast broja kako osoba sa viškom kilograma i gojaznih osoba, tako i starije populacije, razumevanje patogeneze gojaznosti i njenog uticaja na kardiovaskularni sistem je od esencijalnog značaja. Mehanizmi koji čine sponu između vaskularnih poremećaja povezanih sa gojaznošću i niskostepene inflamacije u procesu starenja nalaze se u fokusu ovog rada.
Keywords:
inflammation / aging / obesity-related vascular disorders / insulin resistance / adipokines / inflamacija / starenje / vaskularni poremećaji povezani sa gojaznošću / insulinska rezistencija / adipokini
Source:
Medicinska istraživanja, 2018, 52, 1, 32-42
Publisher:
Medicinski fakultet Univerziteta U Beogradu
Funding / projects: