MicroRNA-146a and -155, upregulated by periodontitis and type 2 diabetes in oral fluids, are predicted to regulate SARS-CoV-2 oral receptors genes
Autori
Roganović, Jelena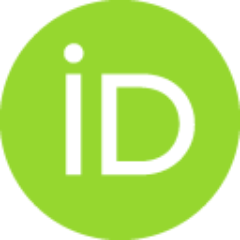 Članak u časopisu (Objavljena verzija)

,
© 2020 American Academy of Periodontology
Apstrakt
Background: Type 2 diabetes and periodontitis predispose to a higher risk of severe acute respiratory syndrome coronavirus 2 (SARS-CoV-2) infection. Recent studies show upregulation of innate immuno-regulatory microRNA-146a and -155 in oral fluids of patients with type 2 diabetes as well as of patients with periodontitis. The aim was to investigate whether upregulation of these microRNAs may relate to patient susceptibility to the infection via modulation of SARS-CoV-2 cellular entry factors expression. Methods: Due to limited experimental feasibility and health risks in Coronavirus Disease 2019, bioinformatic analyses combining with system biology were used as initial investigation of interaction between microRNA-146 and -155 and genes encoding SARS-CoV-2 entry factors. Results: SARS-CoV-2 cellular entry factors are expressed in salivary glands and masticatory mucosa (tongue) at different expression levels, comparable with those measured in lungs and tonsil. MicroRNA-146 and -155
...
are widely involved in the regulation of SARS-CoV-2 oral cellular entry factors and may enhance expression of ACE2 and modulate genes involved in host immunity. Conclusions: Diabetes- and periodontitis-induced increase in microRNA-146a and -155 in oral cavity is predicted to upregulate angiotensin-converting enzyme 2 expression, essential SARS-CoV-2 entry receptors, and modulate host antiviral response. As it could suggest increased infectivity of diabetes and periodontitis patients, additional protective measures for periodontists are recommended.
Ključne reči:
microRNAs / periodontitis / SARS-CoV-2 / type 2 diabetes
Izvor:
Journal of Periodontology, 12-2020
Izdavač:
American Academy of Periodontology
John Wiley & Sons, Inc.